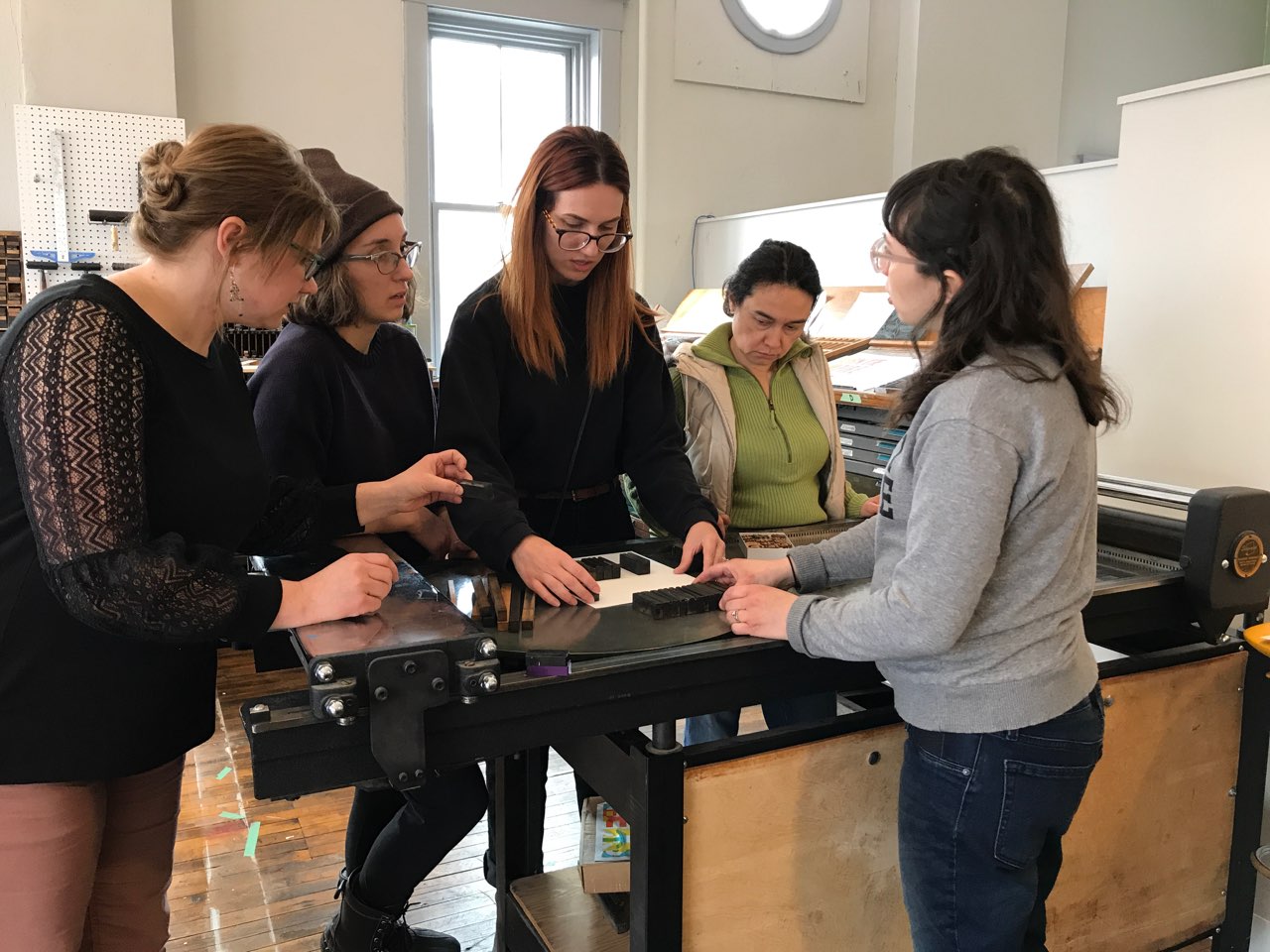 get inky with your coworkers
Check out our workplace team building packages below!
Looking for an excuse to get out of the office and away from your digital media, staff meetings and expense reports? Fontlove Studio offers full-day, half-day and lunch hour custom workshops for all kinds of workplaces. No experience is necessary!
Full-Day Workshop
One full-day workshop for up to 12 participants. Your team will learn the basics of letterpress printing, including setting type by hand, operating the printing press, and each team member will produce an edition of posters to take back to the office. 6 hours / $800
Half-Day Workshop
One half-day workshop for up to 8 participants. Your team will be able to work together on 1 or 2 collaborative posters of your own design. 3 hours / $500
Lunch Hour Workshop
Only have time for a quick visit? Stop by the studio with your team to get a studio tour and pull a print of your very own. 1 hour / $200